I love trying new gluten free products and baking mixes.  I saw this one and since it's fall and I love pumpkin! I thought I'd give it a try and let you guys know if it's worth buying.  This is Trader Joe's Gluten Free Pumpkin Bread & Muffin Mix.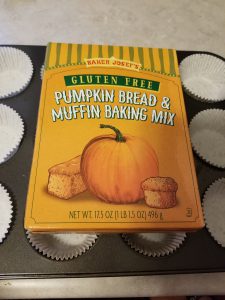 As you can see, I'm making mine into muffins instead of bread.  Since it's a boxed mix, it's super easy to make.  All you need is the mix, 1/2 cup oil, 1 cup water and 2 eggs.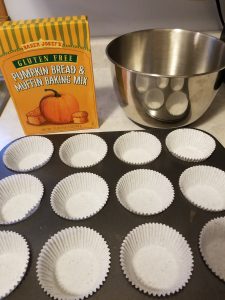 By the time the oven was preheated, I had the mix done and the batter in the muffin tin.  I used half the batter and then I mixed semi-sweet chocolate chips in the other half.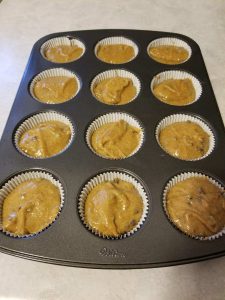 Bake them at 400 for 20 minutes and VOILA!  Gluten free pumpkin muffins.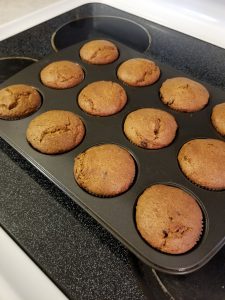 These muffins turned out really good.  I was really impressed.  They have really good pumpkin and spice flavor.  They were moist and light.  Everyone in my house liked them, even the non-gluten free people!  Samantha took one bite and all she said was mmmm hmmmm!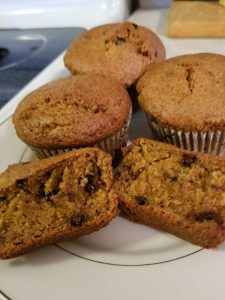 So, there you have it.  Trader Joe's Gluten Free Pumpkin Bread & Muffin Baking Mix gets the thumbs up!