It's that time of year! The Rhubarb is growing in abundance. Personally, I don't have a rhubarb plant, not yet anyways. I've only been in my new home for about 10 months. We've been busy doing a total overhaul on our backyard. We took out a hill, cut down some trees, built a retaining wall, laid sod and framed out where the swimming pool is going to go! It's a lot of work, but it's coming together nicely. Next year I plan to build a couple of raised garden beds and plant some fruits and veggies. In the meantime, my brother has a rhubarb plant that he doesn't do anything with so that's where I got my rhubarb.
There's a lot you can do with rhubarb. Last year I made a batch of raspberry rhubarb jam. I have one jar left! I'll post that recipe when I make some more.
This past weekend was fathers day so I made my dad this rhubarb upside down cake. It's really good. I make him one every year. He's not gluten free, but when my family gets together and I make a dessert or dish, I always make it gluten free. Honestly, we've been eating gluten free for so long, we can't even tell a difference.
It's super easy to make and taste really good! You can use any boxed gluten free yellow cake mix. Other than the cake mix, all you need is rhubarb, mini marshmallows and brown sugar. I layer it, brown sugar, rhubarb, marshmallows and then pour the prepared cake mix over the top.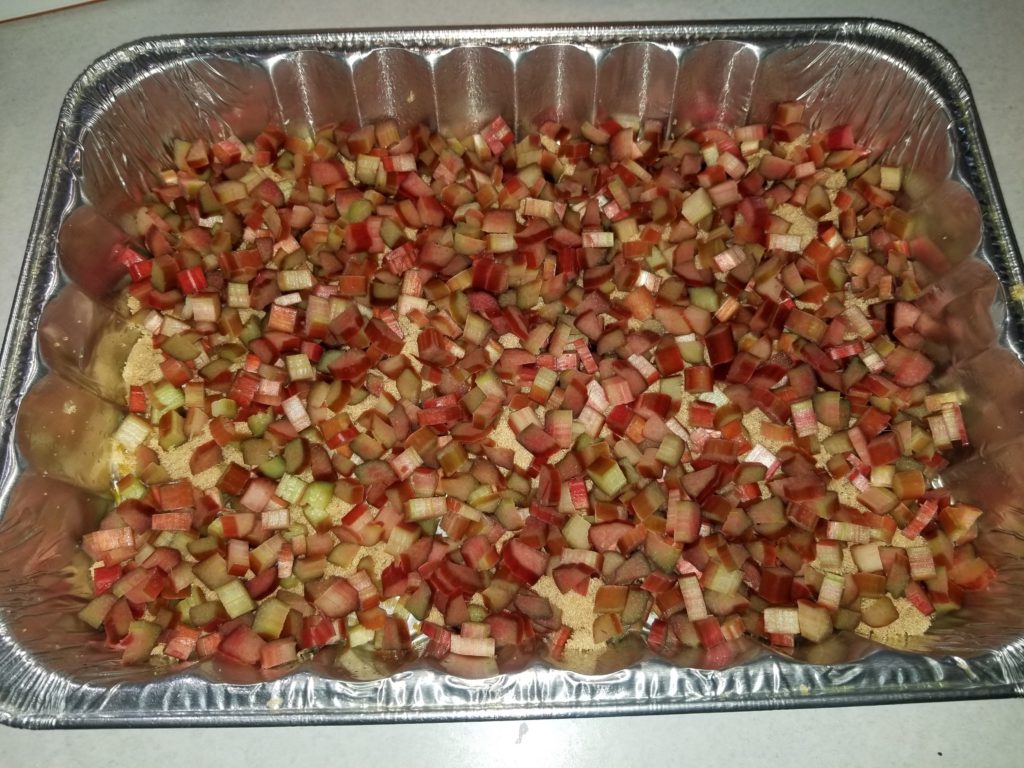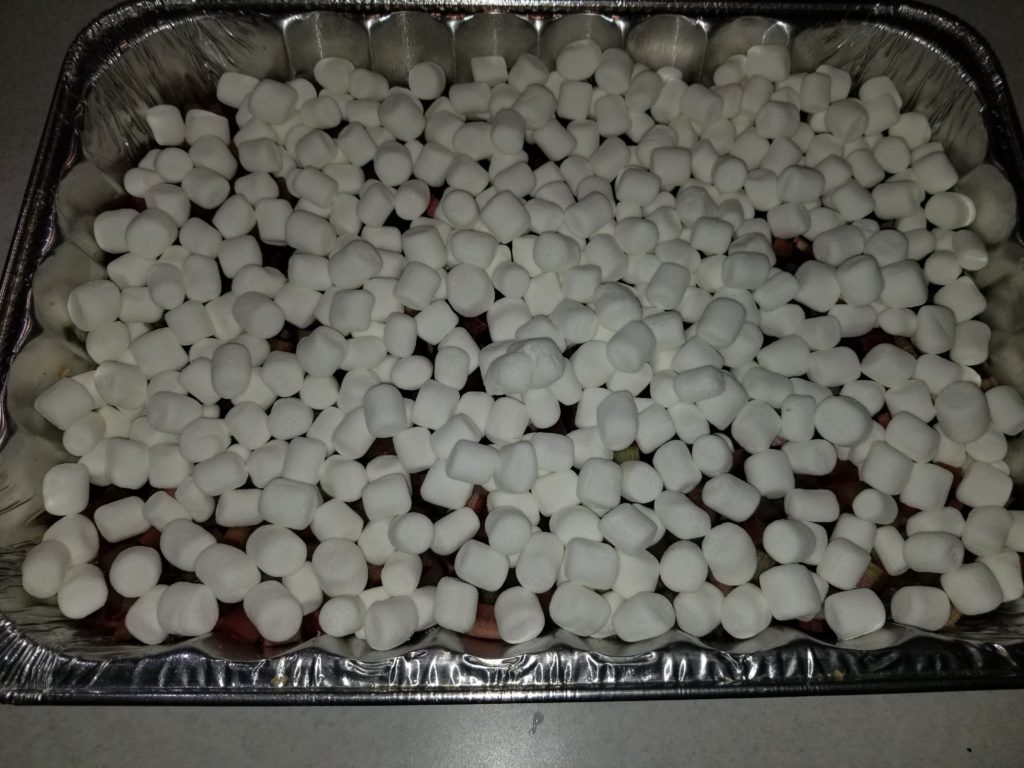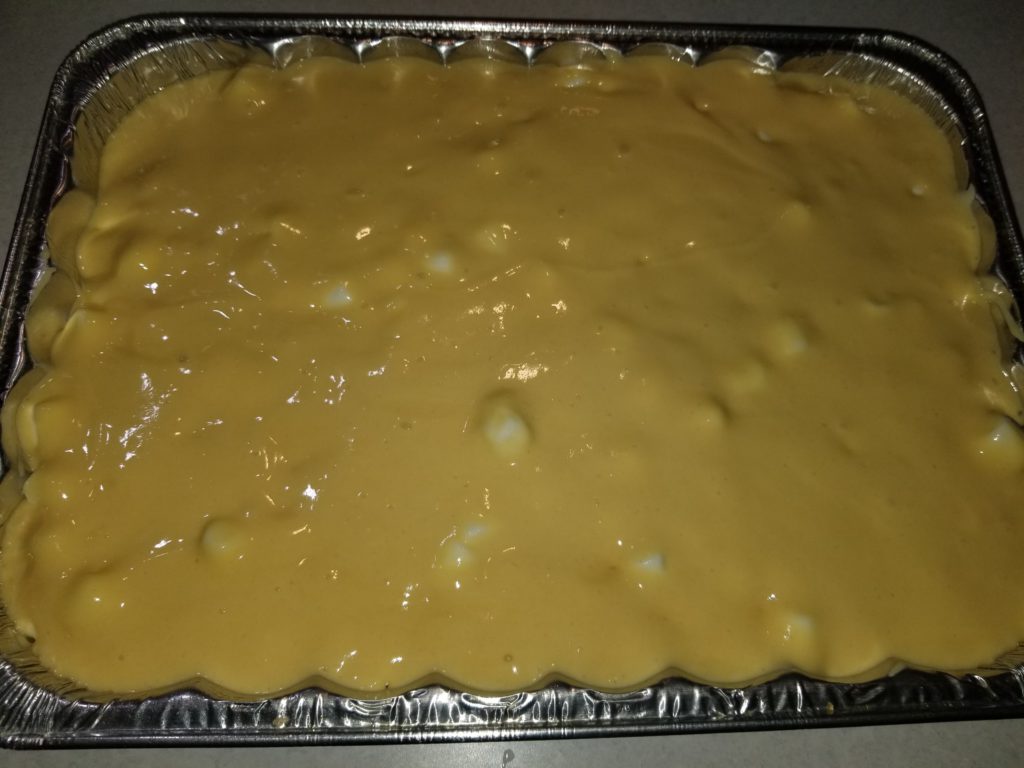 Ingredients
1 boxed gluten free yellow cake mix
4 cups finely diced rhubarb
4 cups mini marshmallows
1 cup brown sugar
Instructions
Preheat the oven to 350 degrees.
Spray a 9×13 pan.
Layer the brown sugar, rhubarb and marshmallows in the pan.
Prepare the cake mix according to the box directions and pour over the rhubarb.
Bake for 40-45 minutes.
Allow to cool for 10 minutes and then invert.