Everyone likes going out to eat.  Back when Samantha was diagnosed with celiac disease, going out to eat was nearly impossible.  When we would ask if they had a gluten free menu, it literally consisted of two or three different salads.  Luckily, times have changed and most places have a fairly descent gluten free menu.  Most pizza places have a gluten free crust available.  But, if you're looking for something other than pizza, check out the following gluten free restaurant menus: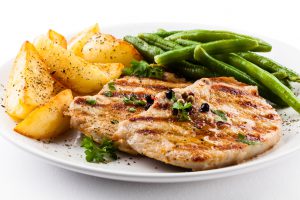 The Original Pancake House – everything with 
 = Available in gluten-free
Buffalo Wild Wings – Allergen Guide – Samantha likes to get the naked wings and then just add your favorite sauce!
Bakers Square – Nutritional Menu
The Melting Pot – Click on location to find the one nearest you.
Hells Kitchen – *Gluten-friendly (or can be prepared gluten-friendly with minor omissions)
Always use caution as to your own level of gluten sensitivity.  As I've mentioned before, some celiacs are more sensitive to trace amounts than others.
If you have a favorite restaurant that has an awesome gluten free menu, post the link below.  We love trying new places!